Meet the Artist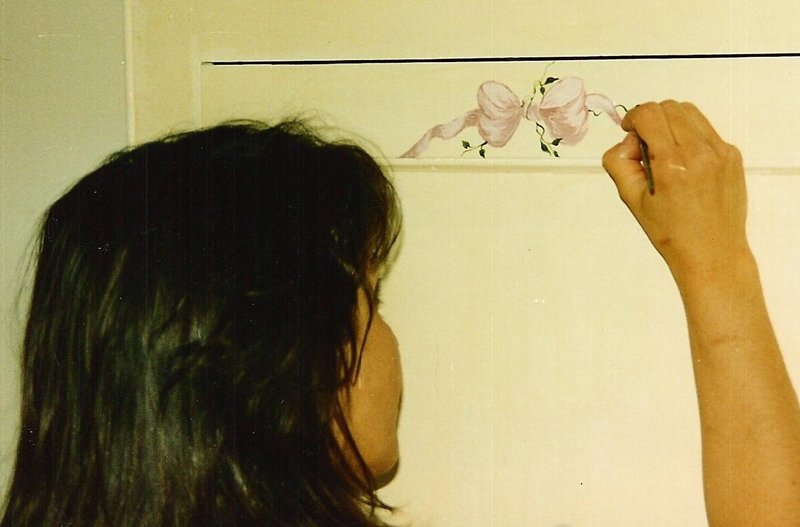 Established more than 30 years ago and currently based in New York, Creations by Mena is a sole proprietorship; offering a broad range of handcrafted artworks.
— Great for gift giving, artist Filomena Sousa creates drawings, paintings, and hand-finished flower pockets; items which are certain to lend warmth and joy to virtually any environment or décor.
Her paintings encompass subject matter including (but not limited to) religion, people, architecture; as well as nature, and flowers.
Mena works towards imbuing everyday home objects with a personalized touch; lovingly accentuating pieces such as glassware and shoes.
Additionally, Mena has the ability to enliven and transform plain [building] walls, with simulated surface designs.
Mena is also available for hire to work on large Murals; a task that she enjoys wholeheartedly.
Interested and involved with creating art since a young age, Mena has been determined to stay active within the art world even after having become a parent. If you happen to be seeking a talented professional artist within the New York area, Mena might be just the person you're looking for. Filomena is adept with a wide number of mediums; from acrylics to oils; to pastels and inks. She creates realistic fine art portraits, which a buyer can treasure and cherish for years to come.
A gift from Creations by Mena is sure to warm the heart of both giver and receiver alike.